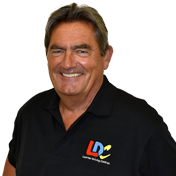 About me
Hi I'm Phil, licensed by the Driver and Vehicle Standards Agency to give driving tuition and I'm passionate about road safety and personal development.
I became a driving instructor because I wanted a role with the kind of satisfaction that comes from seeing people develop skills that give them invaluable benefits for life. I also had lots of encouragement from friends and family impressed by the way I've helped some of them develop their driving skills. I acted on suggestions that I would make a professional driving instructor and undertook training with LDC, the best provider of driver and driver instructor training.
I recently spent several years as a qualified workplace coach with Royal Mail and LDC brought me up to date with the latest driver coaching and training techniques so the learning experience you receive will be of the highest standard. The LDC system is flexible and allows individuals to learn at a rate to suit themselves resulting in faster results than the usual driving school approach. Every learning session should be as enjoyable and productive as possible and use of the system helps me do this in a focused and client centred way. You will not only understand exactly where you are on your route to driving success but will be able to make your own choices on how you get there.
I spent even more years in the Royal Air Force continually both being trained and training others to meet new challenges and I understand how it feels to take on daunting tasks, overcome doubts and gradually become competent with the right help. I also understand the need to learn in a calm, relaxed and friendly environment with patience and mutual respect. As your confidence on the road increases my aim is to see you 'go solo' as safely and as quickly as we can make it happen.
If you'd like to have a chat about how we can do that please don't hesitate to "Contact me"